<![CDATA[[et_pb_section admin_label="Section" fullwidth="off" specialty="off" background_image="http://www.new.camera2productions.com/wp-content/uploads/2015/12/station-ceiling_desat.jpg" transparent_background="off" background_color="#ffffff" allow_player_pause="off" inner_shadow="off" parallax="off" parallax_method="off" padding_mobile="off" make_fullwidth="off" use_custom_width="off" width_unit="on" make_equal="off" use_custom_gutter="off"][et_pb_row admin_label="row"][et_pb_column type="4_4"][et_pb_text admin_label="Marcie & Paul" background_layout="light" text_orientation="left" use_border_color="off" border_color="#ffffff" border_style="solid"][/et_pb_text][/et_pb_column][/et_pb_row][/et_pb_section][et_pb_section admin_label="Section" fullwidth="off" specialty="off"][et_pb_row admin_label="Row"][et_pb_column type="1_2"][et_pb_text admin_label="Lisa & Jeremy" background_layout="light" text_orientation="left" use_border_color="off" border_color="#ffffff" border_style="solid"][/et_pb_text][et_pb_text admin_label="Text" background_layout="light" text_orientation="left" use_border_color="off" border_color="#ffffff" border_style="solid"]This video is better than I could have ever imagined! more…[/et_pb_text][/et_pb_column][et_pb_column type="1_2"][et_pb_text admin_label="Allie & Rod" background_layout="light" text_orientation="center" use_border_color="off" border_color="#ffffff" border_style="solid"][/et_pb_text][et_pb_text admin_label="Text" background_layout="light" text_orientation="left" use_border_color="off" border_color="#ffffff" border_style="solid"][/et_pb_text][/et_pb_column][/et_pb_row][et_pb_row admin_label="Row"][et_pb_column type="1_4"][et_pb_text admin_label="Text" background_layout="light" text_orientation="left" use_border_color="off" border_color="#ffffff" border_style="solid" custom_padding="20px|||"]
[/et_pb_text][/et_pb_column][et_pb_column type="1_4"][et_pb_text admin_label="Text" background_layout="light" text_orientation="left" use_border_color="off" border_color="#ffffff" border_style="solid"]
[/et_pb_text][/et_pb_column][et_pb_column type="1_4"][et_pb_text admin_label="Text" background_layout="light" text_orientation="left" use_border_color="off" border_color="#ffffff" border_style="solid"]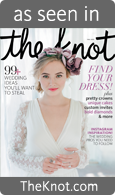 [/et_pb_text][/et_pb_column][/et_pb_row][et_pb_row admin_label="Row"][et_pb_column type="4_4"][et_pb_text admin_label="Text" background_layout="light" text_orientation="center" text_font="Calligraffitti||||" text_text_color="#8c8c8c" use_border_color="off" border_color="#ffffff" border_style="solid" text_font_size="26"]Our awards are important to us only because they're proof that our couples loved their video.[/et_pb_text][/et_pb_column][/et_pb_row][/et_pb_section][et_pb_section admin_label="section" fullwidth="off" specialty="off" background_color="#ffffff" inner_shadow="off" parallax="off" parallax_method="css"][et_pb_row admin_label="row"][et_pb_column type="1_3"][et_pb_text admin_label="Text" background_layout="light" text_orientation="left" use_border_color="off" border_color="#ffffff" border_style="solid"]
Read all of our wedding reviews on our
Camera 2 Productions
Storefront at
[/et_pb_text][/et_pb_column][et_pb_column type="1_3"][et_pb_text admin_label="Text" background_layout="light" text_orientation="left"]
---
In appreciation of your service—Active US Service Members please take (15%) fifteen percent off any wedding package.

Thank you!
---
Ask us about boudoir…
Optional Complimentary Boudoir Photo Package by Sandy when you book a Silver (6-hour videography) or better package. Package includes a 90 minute photo shoot and CD with edited photos and print release.
Offer Expires: 06/30/2016
[/et_pb_text][/et_pb_column][et_pb_column type="1_3"][et_pb_text admin_label="Text" background_layout="light" text_orientation="left" use_border_color="off" border_color="#ffffff" border_style="solid"]
---
We'd love to chat. Please let us know when…
[contact-form-7 id="2957″ title="Contact form 1_copy"][/et_pb_text][/et_pb_column][/et_pb_row][/et_pb_section][et_pb_section admin_label="Section" fullwidth="off" specialty="off" transparent_background="off" background_color="#252844" allow_player_pause="off" inner_shadow="off" parallax="off" parallax_method="off" padding_mobile="off" make_fullwidth="off" use_custom_width="off" width_unit="on" make_equal="off" use_custom_gutter="off"][et_pb_row admin_label="Row"][et_pb_column type="1_2"][et_pb_text admin_label="Zhaleh & Rod" background_layout="light" text_orientation="left" use_border_color="off" border_color="#ffffff" border_style="solid"][/et_pb_text][et_pb_text admin_label="Susan & Reid" background_layout="light" text_orientation="left" use_border_color="off" border_color="#ffffff" border_style="solid"][/et_pb_text][et_pb_text admin_label="Laurel & Ryan" background_layout="light" text_orientation="left" use_border_color="off" border_color="#ffffff" border_style="solid"][/et_pb_text][et_pb_text admin_label="Amanda & Reid" background_layout="light" text_orientation="left" use_border_color="off" border_color="#ffffff" border_style="solid"][/et_pb_text][/et_pb_column][et_pb_column type="1_2"][et_pb_text admin_label="Rachel & Stephen" background_layout="light" text_orientation="left" use_border_color="off" border_color="#ffffff" border_style="solid"][/et_pb_text][et_pb_text admin_label="Kevin and Brittany" background_layout="light" text_orientation="left" use_border_color="off" border_color="#ffffff" border_style="solid"][/et_pb_text][et_pb_text admin_label="Kimberley & Brad" background_layout="light" text_orientation="left" use_border_color="off" border_color="#ffffff" border_style="solid"][/et_pb_text][/et_pb_column][/et_pb_row][/et_pb_section][et_pb_section admin_label="section" fullwidth="on" specialty="off" transparent_background="off" allow_player_pause="off" inner_shadow="off" parallax="off" parallax_method="off" custom_padding="0px||0px|" padding_mobile="off" make_fullwidth="off" use_custom_width="off" width_unit="on" make_equal="off" use_custom_gutter="off" gutter_width="3"][et_pb_fullwidth_slider admin_label="Fullwidth Slider" show_arrows="on" show_pagination="on" auto="on" parallax="off" auto_speed="8000" auto_ignore_hover="off" parallax_method="off" remove_inner_shadow="off" background_position="default" background_size="default" top_padding="220px" bottom_padding="260px" hide_content_on_mobile="on" hide_cta_on_mobile="off" show_image_video_mobile="off" custom_button="off" button_letter_spacing="0" button_use_icon="default" button_icon_placement="right" button_on_hover="on" button_letter_spacing_hover="0"][et_pb_slide heading="HATE TO BRAG...." background_image="http://www.new.camera2productions.com/wp-content/uploads/2014/06/rhoda-first-look1.jpg" background_color="#ffffff" image="http://www.new.camera2productions.com/wp-content/uploads/2015/12/weddingWire_five_years.png" alignment="bottom" background_layout="dark" background_position="default" background_size="default" use_bg_overlay="off" use_text_overlay="off" allow_player_pause="off" text_border_radius="3" header_font_select="default" header_font="||||" body_font_select="default" body_font="||||" custom_button="off" button_font_select="default" button_font="||||" button_use_icon="default" button_icon_placement="right" button_on_hover="on"]…but we were voted Wedding Wire's top wedding videographers five years in a row!![/et_pb_slide][et_pb_slide background_color="#ffffff" alignment="center" background_layout="dark" background_image="http://camera2productions.com/wp-content/uploads/2014/06/finding-amys-garter1.jpg" heading="LIGHTS • CAMERA • MAGIC"] [/et_pb_slide][et_pb_slide heading="HERE WE GO AGAIN..." background_image="http://camera2productions.com/wp-content/uploads/2014/06/shea_cody.jpg" background_color="#ffffff" image="http://camera2productions.com/wp-content/uploads/2014/06/theKnot_two_years.png" alignment="bottom" background_layout="dark"] …we were also voted The Knot's Best of Weddings videographers two years in a row!! [/et_pb_slide][/et_pb_fullwidth_slider][/et_pb_section]]]>